The Nerd Machine: Trailer Park Heroes
For their 2012 Comic Con video, the folks at The Nerd Machine produced an epic, 3-part bloodbath of rage-infected cosplayers run amok in a trailer park. My friends and I, along with some other wonderful cosplayers were delighted to be involved in this project as extras. It was a heck of a good time! Click here to view Part 2 and Part 3.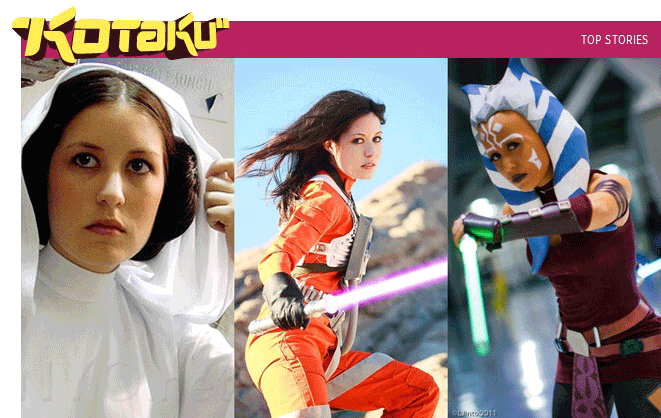 Elegant Star Wars Cosplay, For a More Civilized Age
I was pleasantly surprised on May 4th to see that Kotaku had done a feature on me to celebrate Star Wars Day!
Slave Leia PSA
I love everything that Team Unicorn does, they are amazing! When they were looking for Slave Leias for one of their hilarious PSA's, I was so there! I wore the metal bikini and my Marion Ravenwood costume, and let my friend Christy borrow my Starfleet uniform and tribble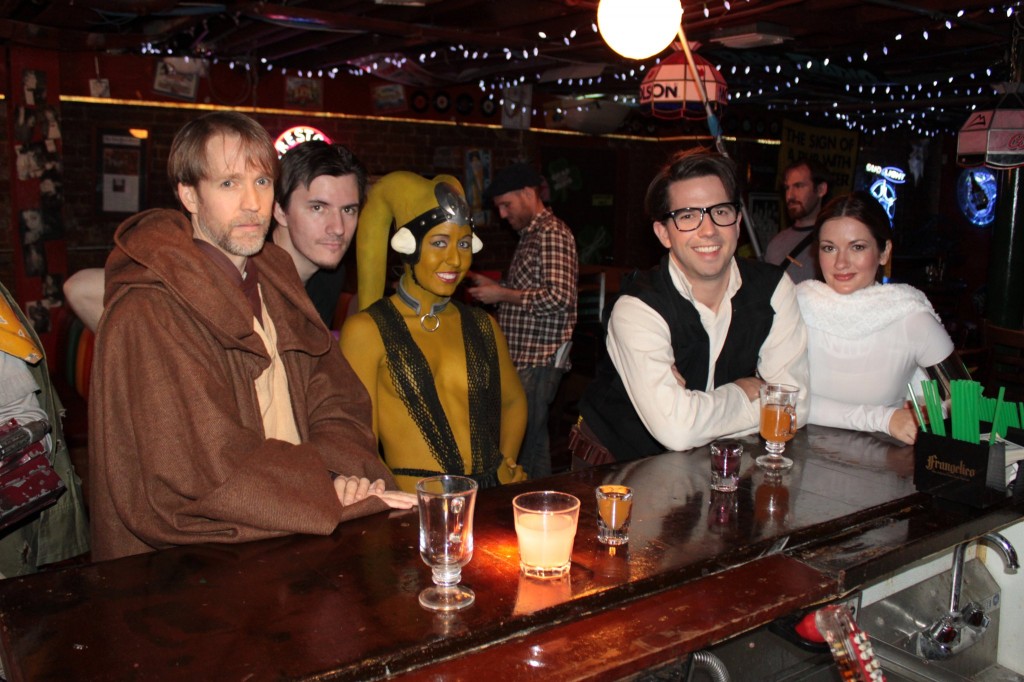 Hughes the Force
Star Wars + John Hughes? If you haven't seen this fanfilm yet, what's wrong with you?! You're in for a treat. Hughes the Force is the awesome and hilarious creation of my friend J.C., who I actually met and became friends with when I decided to volunteer as an extra for this project!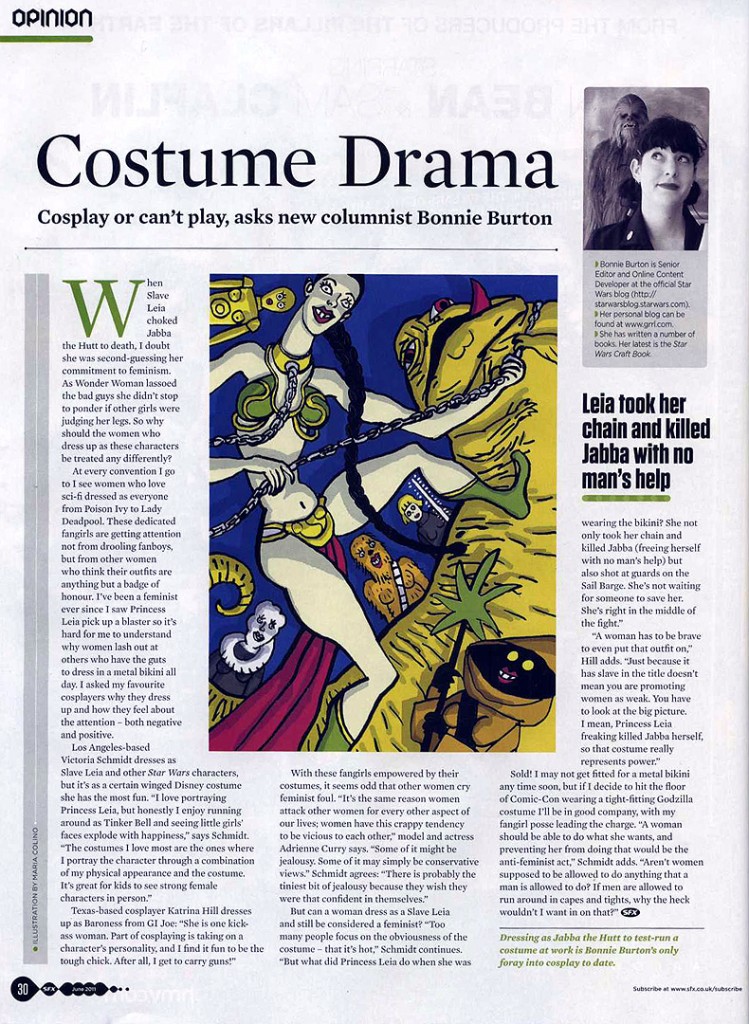 Cosplay or Can't Play
For her first column with SFX Magazine Bonnie Burton tackled cosplay, and specifically WHY Slave Leia, with interviews from Adrianne Curry, Katrina Hill, and me.
Paul
When my friend Christy, my boyfriend and I found out that a new geeky movie in production starring Simon Pegg and Nick Frost needed costumed extras for Comic-Con scenes, we jumped at the chance! And by jumped, I mean got in the car and road tripped from Los Angeles to Albuquerque, New Mexico in order to be extras. Worth.It.
Cosplay at the San Diego Comic Con International

Yahoo!Games coverage from SDCC 2007. You can really tell how dated this video is given the small amount of Slave Leias compared to now!
Cosmode, Vol. 11 & 15
I love that Cosmode includes images of American cosplayers! I especially love that the entire Gankutsuou group I did with my friends was in Volume 15!